My Publishing Journey, Part I: The Goddess's Choice
I recently read a friend's post on why she'd decided to pursue traditional publishing for her first novel.  (You can find it here.) After reading it, I felt inspired to discuss my own publishing journey in the hopes that what I've learn from trial and a lot of error might help smooth the road for other writers. Once I started writing, I found I had a lot to say, so this would be a multi-part series of posts.
I finished my first novel (with the exception of the one I wrote in high school) in 2004. The Goddess's Choice was an epic fantasy novel 318,000 words long. I was completely naïve at the time and knew next to nothing about publishing, except that you needed an agent. I researched on how to write query letters, synopses, outlines, etc. I then researched agents and began sending my novel out. Mostly I got form rejections or heard nothing at all, but I got a few responses that said positive things about my writing and style, but told me that at 318,000 words, the novel was three times the acceptable length for a debut novel from an unknown author. One agent even requested the whole manuscript, gave me a lot of positive feedback, and told me that if I could cut it down, he'd like to see it again.
After about four years of querying, I decided I had no choice. If I wanted to get the novel published, it had to be shorter. I began what I thought would be a painful process of cutting the novel down. It turned out to be less painful than I imagined, and I managed to get it down to 178,000 words. I knew this was still 60,000 to 70,000 words longer than the preferred length, but I couldn't cut it any further. I'm not a fast writer, so it was 2010 before I was ready to try again. The one agent who had wanted to see again no longer worked in the business, and no one else was interested.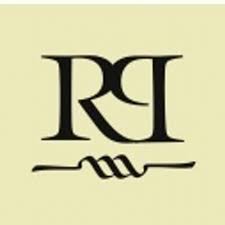 I decided to give up on the Big Six (now the Big Five) publishers and send my novel to smaller presses who are often more flexible about what they will publish. It was accepted within a few months by Reliquary Press. I was beyond thrilled. The editor at Reliquary Press gushed over my novel. I felt validated and would have signed any contract he put in front of me. My husband is more cautious, and to stop him from bugging me, I wrote to other Reliquary authors about their experience with the press and researched contracts. Feedback from authors was positive, and the contract looked pretty standard, even a bit generous in its terms. My husband was still not sold because the contract said nothing about what the press would do to promote the book. I wasn't about to let my long awaited chance at publishing slip through my fingers, so I signed the contract despite my husband's reservations and waited for my book to appear.
(My husband was quite right to be cautious. There are a lot of scams out there that prey on authors' eagerness to be published. If a publisher ever asks you to pay them anything, run. They are a scam. You do not pay publishers. They pay you.)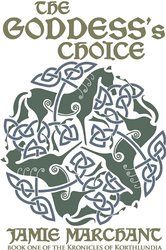 My novel was published on April 12, 2012. When I got my first author copies with my name on the cover and my words inside, it was a rush. I had made it. I had beaten the odds. I was published. I basked in the glory of the moment and waited for my book to sell. A few friends and family members bought it. I had a reading that I arranged myself at a local bookstore and sold a few more copies, but that was basically it. Reliquary Press did nothing to promote it. Nobody had told me that I was supposed to do anything, so although I had the books with my name on the cover, no one was reading it.
The Goddess's Choice was my baby. I had put years of my life into writing it, revising it, cutting it, publishing it, and nobody was reading it. I knew I had written a great novel, but no one knew anything about it.
Stay tuned for what I did next, and please share your own experiences in the comments.