The One Apart Virtual Tour

Genre: Paranormal
Publisher: Justine Avery
Date of Publication:  December 4, 2017
ASIN: B076B7RDWY
Number of pages: 568
Word Count:  109k
Cover Artist: Oishii Designs
Only one obstacle stands in his way of enjoying a normal life. He remembers—every life he's lived before.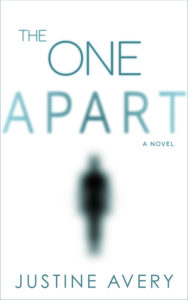 Tres is about to be born… with the biggest burden any has ever had to bear. He is beginning again—as an ageless adult trapped in an infant body.
He and his teenage mother face life filled with extraordinary challenges as they strive to protect, nurture, and hide how truly different he is. But Tres alone must solve the greatest mystery of all: who is he? The answer is linked to the one question he's too afraid to ask: why am I?
In his quest, Tres discovers that all is considerably more interconnected and dynamic than he could ever imagine—and fraught with far more danger. He cannot hide from the unseen threat stalking him since his birth.
Life as he knows it—as all know it—is in peril. And Tres is the only one aware.
Interview
Tell us a little about yourself?
I'm one of those that loves to read—anything, really—and always wanted to write, but went along with the adults that believed writing isn't actually a career or something that makes money to live off of but that is more of an ambitious dream that's nice to just think about…. like, maybe it'll happen for some folks once they've long retired from their "real career" and can sit around doodling with words on paper.  But my urge to write stories, to tap into that other realm where stories come from, kept compelling me decade after decade through different jobs, world travel, different creative ventures.  I'd focus on "being a writer" in spurts, but never get to the point of getting my writing actually out there for others to judge or read or consider publishing.  Finally, one day, the urge to be the writer I was meant to be was so strong, that I just started doing it.  I wrote and wrote, published, gained an audience, and voila!  I'm really a writer.  It took me a lifetime, it seems, to realize others with the best of intentions are the ones that hold dreamers—all artists?—back, and we just have to realize that we're the ones that make writing—or any other art—a "real" career.  All we have to do is sit and do it.  And thankfully, all those years that could've detracted from my writing, actually added so many crazy experiences that really add to the realism of my writing, the wealth of imaginative story ideas, and my unique "voice" now.  And, as it turns out, I was actually writing all that time: the inner me was finding ways to write, write, write in any job or venture I was involved in… even down to super-long "story" emails to friends.  J
2. Tell us something about how you write? i.e. are you a plotter or a pantser? Do you have any weird or necessary writing habits or rituals?
I'm a proud pantser!  My process is very simple: start with a tiny story idea, the simpler and less-detailed, the better.  Then, I start writing the story from the beginning. I never know how my stories are going to end up—and for me, that's the whole fun of it. That's why I write! Every story's an adventure, a mystery, an experience waiting to unfold. That's the whole appeal for me. If I'm not having fun writing a story, I imagine no one else is going to enjoy reading it. No outlines exist for my stories. My stories aren't planned; they're dreamed. At most, I may get flooded with ideas for a story while writing it, then have to keep up by jotting them all down and maybe needing to put them in chronological order to refer to them later. But I've found I'm not happiest with even "fun ideas" in a little list to write into the story; that's when creative writing turns into academic writing, for me, with a pre-determined end goal, and all the fun is sucked out of it.
3. Do you think people have misconceptions about the speculative fiction? Why do you think it is a worthwhile genre?
Unfortunately, there is that crazy competition among genres—or "genre" vs. "literary."  And everyone wants to categorize all art and put it in neat little boxes with all kinds of limitations for the artists and their art.  It's all insane.  And there are definitely strange views of what speculative fiction is, what its limits are, or whether it's actually "literature" or has any value.  More insanity.  Of course speculative fiction has value, and it's incredibly worthwhile to pursue.  It's art, it's creative, it offers the same expansion of our minds, the introduction of new ideas, much needed escape, discovery of other views and perspectives and people, teaches tolerance, acceptance, etc. that all creative pursuits do.  The world needs it, and the more of it, the better.  And speculative fiction has long been known to be the genre of storytelling that predicts the future, prepares us for it or warns us about it, or prompts our imagination to think of creative ideas that make our daily lives better right now.
4. What gives you inspiration for your book?
For The One Apart, I woke up one morning with just one interesting sentence in mind as an idea for a brand-new story: "he remembered everything."  It felt really impactful, like the fact that this person remembered "everything" was a big deal, that it wasn't supposed to happen, something went wrong, or maybe, someone would be really upset to discover this person did remember everything.  That was it.  And that's my favorite part of writing.  I love having no idea what the story is and just writing to uncover it.  I wrote two scenes from that idea and set it aside because I was hoping to write a short story and I knew this idea was "a long one."  And two years later, when I sat down to start writing my first novel, I picked up this story idea again. I knew this one was the idea to run with.
5. Titles have always been extremely difficult for me. How do you come up with yours?
Usually, a single phrase or theme will stand out as I'm writing or after I've finished a story: something poignant that just happens to represent or sum up the whole story well, or its tone.  Sometimes, there's a few of these to choose between, and then, when it comes to a novel, you don't want to "share" the title with other books previously published, so you might have to strain a bit harder to come up with more "perfect" titles that aren't already used "out there."  That happened for me with The One Apart.  The novel's ending wrote its perfect title, but then I found that exact title was already used by about seven other books just on Amazon!  So, I had to choose among the other ideas I had.
6. What else would you like readers to know about you or your work?
I write to explore ideas and satiate my own curiosity.  I publish to share the story with others for your own enjoyment.  When it's in your hands, it belongs to you.  There's no intended lesson or meaning or ulterior motive; the novel is for you to interpret, for you to explore and discover.  So, I hope you enjoy the heck out of the adventure of reading it!
7. You're in a tavern, and a dwarf challenges you to a duel. What do you do? Would you do the same thing if the challenger were an ogre? Why or why not?
I accept the duel, but dictate that the choice of weapons is mine alone.  I choose pillows!
If the challenger was an ogre, they wouldn't offer a duel, they'd just attack!  And at that point, I'd wake up.  J
Excerpt
Tres felt his body abruptly drop around him with overbearing weight, encapsulating him once again.
The mental images, the overpowering memories, finally faded. Only an ominous stillness remained.
Every cell within him began to twitch, infusing with energy—even as he felt immobile. Every joint, tendon, and bone ached under the pressure of being alive.
A deep sadness engulfed him. He pondered possible reasons. And, just as quickly, he was distracted by the presence of his own simple thoughts.
Thoughts. He realized his own thinking.
This mind—certain of its own newness—desired to explore, feel, do, be. Tres opened his eyes—tried to open his eyes. He found his eyelids fused shut.
He opened his mouth. Thick, warm syrup seeped inside his swallow. Intense fear washed over him, even as he knew exactly where—and how—he was.
Oh, no.
Tres was aware, more aware than any had ever been. In this moment, he knew everything—and yet, nothing.
He was beginning again.
About the Author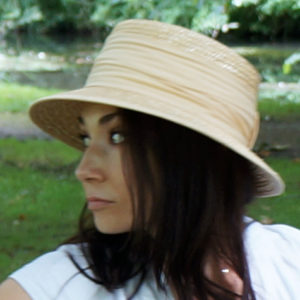 Justine Avery is an award-winning author of stories large and small for all. Born in the American Midwest and raised all over the world, she is inherently an explorer, duly fascinated by everything around her and excitedly noting the stories that abound all around. As an avid reader of all genres, she weaves her own stories among them all. She has a predilection for writing speculative fiction and story twists and surprises she can't even predict herself.
Avery has either lived in or explored all 50 states of the union, over 36 countries, and all but one continent; she lost count after moving 30-some times before the age of 20. She's intentionally jumped out of airplanes and off the highest bungee jump in New Zealand, scuba dived unintentionally with sharks, designed websites, intranets, and technical manuals, bartered with indigenous Panamanians, welded automobile frames, observed at the Bujinkan Hombu Dojo in Noba, Japan, and masterminded prosperous internet businesses—to name a few adventures. She earned a Bachelor of Arts degree that life has never required, and at age 28, she sold everything she owned and quit corporate life—and her final "job"—to freelance and travel the world as she always dreamed of. And she's never looked back.
Aside from her native English, Avery speaks a bit of Japanese and a bit more Spanish, her accent is an ever-evolving mixture of Midwestern American with notes of the Deep South and indiscriminate British vocabulary and rhythm, and she says "eh"—like the Kiwis, not the Canadians. She currently lives near Los Angeles with her husband, British film director Devon Avery, and their three adopted children: Becks, Sam, and Lia. She writes from wherever her curiosity takes her.
Avery loves to connect with fellow readers and creatives, explorers and imaginers, and cordially invites you to say "hello"—or konnichiwa.
www.JustineAvery.com
Twitter: @Justine_Avery
Goodreads: https://www.goodreads.com/JustineAvery
Giveaway
Win a $10 Amazon Gift Card