Setting: 3 Reasons Why it Matters
I'm not a very visual person, so setting has always been one of the harder aspects of writing for me. I used to shortchange it as not being terribly important. This was a mistake because setting can do so much for your writing. Setting isn't merely scenery. It's an essential part of your story. In the real world, if we are comfortable in our surroundings, we tend to take the setting for granted, but you can't make this mistake in creating your fictional world.
Reasons setting matters
Reason #1 :  Orients the reader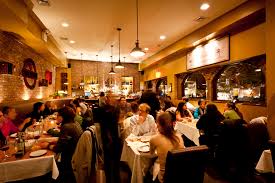 Next time you go to a restaurant or any other public place watch what the people do as they enter. Nearly everyone will quickly scan the entire area with their eyes to orient themselves before they proceed to the hosting station. In other words, they orient themselves to the restaurant. As humans, we need to feel comfortable in our surroundings. Whether or not this is an evolutionary trait left over from a more dangerous past, I won't speculate. Just as in the real world, a person needs to know where they are to feel comfortable, a reader can't get comfortable in your story until they are oriented to their surroundings. Invite the reader into your world. Offer them a seat and a cup of tea, so to speak. They'll thank you for it.
Reason #2: Reveals character
A person's personal space reveals a lot about them. We instinctively know this. When we go to another person's house or get in their car, we look around and make judgement based on what we see. Take this excerpt from the beginning of the soon-to-be released Bull Riding Witch in which the crown princess Daulphina comes awake in Joshua's bedroom:
I nearly gagged at the stench that filled the air, a scent that combined the reek of the inside of a knight's armor after jousting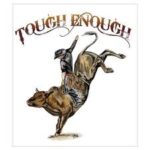 with the odor of rotting flesh. Confused, I examined my surroundings. Hanging on the wall facing me was a portrait of a huge bull with its head down and its heels kicked high into the air, and the words "Tough Enough" written across the top in bold letters. Incredibly, a man, holding onto a rope with only one hand, sat on the bull's back. Why would anyone ride a bull? Bulls were dangerous and impossible to control. Piled high on the bedside table were plates covered with the remains of several meals, bowls with a few dregs of sour milk, and empty bottles. The sheet I laid on was stained with various substances I didn't want to identify.
From those few sentences, we know already know quite a bit about Joshua. He's careless and a slob. He drinks too much and is interested in rodeo. He also has the macho thing going.  In describing setting, smell is the most under used scene. See what the scent adds to the above description.
Reason #3: Create mood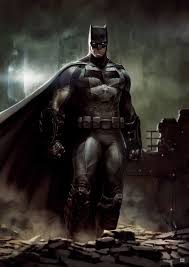 Setting can be used as an external manifestation of inner mood or emotion. Consider the difference between a Batman and a Superman movie. Superman movies are shot primarily in the day in a clean city; everything is bright and sunny. They have an optimistic feel to them in which you are never seriously concerned about the outcome and no one is really going to get hurt.  Batman, on the other hand, takes place mostly at night in a gritty and poorly lit city. There's a greater scene of fear and unease. Things might work out all right in the end, but not for everyone. Someone's going to get hurt, and it isn't going to be pretty.
For these three reasons alone, take care with your setting. We take more next week about how to do so. For now, comment below on your favorite fictional setting or tell us another reason why you believe setting matters.