Autumn Birt, Epic Fantasy and Dystopia
Welcome my guest, Autumn Birt, a prolific writer you should check out.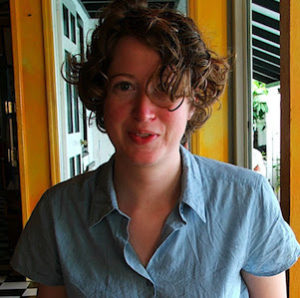 Autumn is a best selling author in fantasy, epic fantasy, and war – not all on the same series though! She is the author of the epic fantasy, adventure trilogy on elemental magic, the Rise of the Fifth Order.
Her last series was Friends of my Enemy, a military dystopian/ dark fantasy tale laced with romance. Friends of my Enemy was released in full in 2015 and is quite the story full of strong characters, tight plots, and lots of action.
Meanwhile, she is working on a new epic fantasy trilogy, Games of Fire, set in the same world as the Rise of the Fifth Order. The first book was released in March of 2016 and the second in April of 2017. If she stops goofing off and enjoying hobbies such as hiking, motorcycling, and kayaking, she may even be able to release the final book in the fall of 2017 too!
Interview
Tell us a little about yourself?
Sure! I'm primarily a fantasy author but also have a near future dystopian series that snuck in there. I actually wrote short stories as a teenager and won a writing contest in high school, but I didn't take writing seriously because I was also a fairly skilled artist (pencil and oil). It really took over two decades before I took the stories in my head a bit more seriously when my husband found a scene I'd written and said it was good. Boy, he never realized the havoc that statement would cause!
A few years later, two adult ed writing classes, and an article (once again given to me from my husband) on self-publishing and I released my first epic fantasy novel on Amazon in 2012!
Besides the writing, I'm big into outdoors, which is what happens when you name your child Autumn. I love hiking, backpacking, kayaking, and motorcycling. All of that is a good and adventurous balance to spending hours behind a laptop, and it makes my little Cairn terrier, Ayashe, happy too!
2. What are your biggest literary influences? Favorite authors and why?
When it comes to influences, I would say I'm absolutely in love with George R.R. Martin's writing style. I kept photocopied pages from his books in my writing journal for inspiration years before Game of Thrones became a hit. I love his descriptions and use of multiple POVs from characters. BUT, I hate other aspects of his stories. I can only take so many favorite character deaths. lol. And sometimes I just want him to get to the point already (the show creators have done an amazing job jumping through some of the slow points).
I fell in love with fantasy in seventh grade when I stumbled upon a short story of dragon impression on Pern by Anne McCaffrey. I was already a reader but that hooked me into a genre. I devoured books and still love Anne McCaffrey as well as Mercedes Lackey. Mercedes has actually released most of her books as ebooks, and I want to pick up some of my favorites to revisit them as an adult. I bet I'll find so much more to them than I did as a child, but I know her tolerance, hope, and magic shaped my world view. [Jamie's note: I love Mercedes Lackey. I used to say I wanted to be her when I grew up.]
3. Tell us something about how you write? i.e. are you a plotter or a pantser? Do you have any weird or necessary writing habits or rituals?
I'm a hybrid! I started my first book that I published, Born of Water, as a straight out pantser with only a vague idea of a few scenes in the book and immediately got lost around chapter 6. That slowed everything down and frustrated the heck out of me. I love efficiency and organization!
So I tried crazy, mad plotting. I didn't like that either. The book to me still feels a little forced, and that was after three major overhauls and five massive edits (plus dozens of small ones). After that, I learned to create a rough outline all the way down to a target number of chapters and which ones should be climaxes and hurdles. BUT I'd leave what actually took place in each chapter fairly open. I'd give the character an opening scene and a general direction to head then let them go like I was directing a play. It worked great, and the stories became so much more intense and character driven while still following the plot I'd created.
Things are even more organized now as I'm writing my 13th novel! I have a 7 stage outline that I use to develop the plot, character arcs, and lots of little plot lines to keep everyone on their toes. I still rough in a major outline and sequence out the major events like the epic climactic battle. But I give the characters the lead to create the story. They do a great job! How can I argue with that?
4. Do you think people have misconceptions about the speculative fiction? Why do you think it is a worthwhile genre?
I think speculative fiction is an important genre. Science fiction often pushes the boundaries of science and can lead to new areas of research and speculation. And fantasy…. I used to call it brain candy as an antidote to some of the serious stuff I tackled in studies. But it is really so much more than that.
The books I read as a teenager shaped my world view and outlook of life and people. It didn't matter they took place on make believe worlds full of magic peopled by amazing characters. Sometimes that is the only way to tackle sensitive subjects with centuries of history and conflict. And that is a way to shape a better future.
5. Could you tell us a bit about your most recent book?
I'd love to! In April, I release Gates of Fire and Earth. This is book 2 of my second epic fantasy trilogy called Games of Fire. When I finished the first trilogy, The Rise of the Fifth Order, I really thought I was done with the world of Myrrah and the characters, as much as I loved them. But they wouldn't go away.
I was writing my near future dystopian series Friends of my Enemy at the time and really enjoying the more adult and serious storyline. There is no magic in that series and solving problems takes a lot of smarts, luck, and some big explosions. Despite loving what I was writing, I kept having the characters from the epic fantasy series pop in my head to point out threads I hadn't quite tied up.
I finally sat down with them and demanded they either tell me a great reason to write anything else about their world or go away. So they did. Totally sold me on it. I realized the first trilogy only touched on some huge events, but past and future, which were going to implode big time.
So as soon as I finished the dystopian series, okay, actually as I finished the last book in the dystopian series, I started writing book 1 to Games of Fire, Spark of Defiance. That was released in March of 2016.
The world of Myrrah, the setting of both series, is full of elemental magic, but it has a twist in that there is another power which is forbidden. You'll have to read the series to find out what it is though. 😉
6. Of all the characters you have created, which is your favorite and why?
This is a tough one! I always say my favorite character is the one whose voice I'm writing in at the time. Because his or her story is the one I need to tell the best I can, be they villain or hero.
But of course there is always someone a writer always feels a little closer to. In the epic fantasy series, it is Darag. He is Kith, which is a race I created for the story. Their souls are bound to trees, which causes as many benefits as problems. He is amazingly powerful, but I love his sense of fairness. Unfortunately, being my favorite, he has gone through heck and not quite back. But he's getting there.
Honestly, overall, my favorite character out of any book I've written might be Captain Jared Vries of the Grey Guard from Friends of my Enemy. He is just one of those competent but smart-ass people who leave you in awe. In the most difficult of situations, he managed to say something that breaks the tension while delivering an emotional impact (he isn't all fluff!). I hear his voice like I grew up with him. It makes me wish I could teleport him to this world… we really could actually use him. lol.
7. Tell us a little about your plans for the future.  Do you have any other books in the works?
I already mentioned that I'm just about to finish writing the first draft of the final book in Games of Fire. I can't wait! Partially because when I get this far into a book, I feel obsessed by it, just like when I'm reading. You get to the part where you can't put it down no matter what. Which isn't so bad when you have a dozen chapters to read. It is a bit harder when you have a dozen chapters to write! That is days and days of writing still ahead. Ack!
After that, I've been developing an urban fantasy series that is a tinge apocalyptic too! I'm excited to start writing it, but I admit my brain is too cluttered at the moment to say the storyline has fully developed yet. I know it will be at least a trilogy, but it might end up as 5 books when I finally get all the ideas mapped out.
And… I've stopped resisting the characters from the world of Myrrah. I already see the potential for another book, and I'm sure if I delved into it, I'd find it is big enough for a third trilogy. Plus I write short stories set in it that are available on Patreon. And there are a few big events prior to the novel that would be sooo interesting as a trilogy. So there may be other stories in the world with characters not related to the current two trilogies to be found!
8. If you could live in any period in the past or future, which would it be? Why?
I firmly believe I was either born too late or too early for this life. I'd LOVE to be on a spaceship exploring or at least able to visit other planets. I love to travel, and this world feels too explored, too populated, and with too much magic lost for me. So if I could be one of the first to venture beyond the horizon, count me in!
Which is why the other choice would simply be the past. I know we romanticize so many time periods and ignore the hardships, but there are also some amazing moments in history. And since I love what I barely know, I think I'll go with ancient Minoa or Mycea. Both civilizations had advanced cultures from multi-story houses, plumbing, amazing frescoes, and even languages that we still haven't fully translated. Plus they were Mediterranean with amazing ships, which if you read Born of Water, you know I like!
Where can we find you online?
Blog: http://www.AutumnWriting.com
Website: http://www.autumnwriting.com/my-books/
Facebook: https://www.facebook.com/Author.Autumn.Birt/
Twitter: https://twitter.com/Weifarer
Amazon: https://www.amazon.com/Autumn-M.-Birt/e/B007B2AFCS
Patreon: https://www.patreon.com/autumnbirt
Free Books: http://www.autumnwriting.com/get-free-book
Rise of the Fifth Order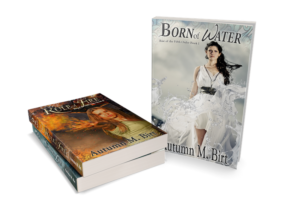 Would you protect a girl whose forbidden abilities condemn her to death?
Welcome to the world of Myrrah, ruled by the Church of Four Orders – Fire, Earth, Water, and Air. But there exists another gift, dubbed magic, which is considered an aberration by the Church. To be born with the powers of magic is to be condemned to death. To be born with the ability to control an element is to be born to a life serving the Church… and obeying its rules.
One Priestess will stand against the Church to protect sixteen year old Ria, beginning an epic fantasy adventure that leads four unlikely friends across the breadth of their world to seek answers hidden in the buried archives of the Temple of Dust. Secrets from an ancient war and discoveries of hidden power lead to a fight for survival that threaten to tear apart their world.
What is magic and why does the Church want those who harbor its power exterminated?
Excerpt
Born of Water, Book 1 of the Rise of the Fifth Order
"If you don't want me dead this night by your hand as much as the High Council's, then tell me where the Curse is, Sinika. I will not come back to Solaire to bring you a child to murder."
Ria or Lavinia gasped from where the trio watched outside the icy shield. Though they could not be seen, the sound carried. Sinika's eyes darted to the side. He rocked back on his heels, rejoining anger fading to something else as he regarded Niri. Stone-faced, he replied, "It took wing, so I would imagine it would be over Thornastal by now."
Thornastal was only halfway. There was still time to escape.
The image of Sinika faded as Niri willed an end to the summoning. He reached out, nearly touching her with his hand of fire in an effort to keep her from breaking the fragile connection between them.
"You must hurry, Nirine, if you want to outrun the Church. There is a place I've heard of that may help you. Go to Karakastad and into the Temple of Dust. There is a library there where the old records were kept. You should be able to find documents on the making of the Curse. Hopefully, something to protect you. Take care of yourself, Nirine."
"I will. Thank you, Sinika." She paused. Saying goodbye wore away the numbness. If Sinika himself had stood there, she would have thrown herself against him and begged to return to Solaire. But he wasn't and she'd said no. Niri willed an end to the summoning. The thin layer of ice and water shattered, clattering down around her.
Niri shoved aside the lost ache filling her. Ria had to hurry. The Curse was coming for her, the Church surely behind. Niri hurried to the edge of the pool where the three teenagers waited, expressions nervous.
Despite the drive she felt, it took Niri a moment to find her voice. "You must go," she said to Ria. Panic filled the girl's eyes.
"We must go," Lavinia replied, placing a hand on Niri's arm. Niri fought an urge to collapse against Lavinia, as Ria had done an hour earlier.
"You cannot be serious. We can't take her … she is a Priestess!" Ty's anger was blacker than the night.
"No, she is not." Lavinia said, calmly.
"Well, you aren't going either! You will go home and …"
Lavinia's expression took on some of the heat of her brother's, but she did not need to answer. Ria yelped and reached for Lavinia before Ty could finish. He stared at the two girls and Niri. In the silence, the pressing of time closed in like the fog.
"I'll find us a boat." Ty hissed, turning on his heels and leaving. Without his fuming presence to tense herself against, Niri swayed on her feet.
Lavinia caught her shoulder, and Ria took the other side. They stood together, joined by fear and a need to flee.
"We have to find Ty." Lavinia said, gaze searching the mist-shrouded courtyard.
Lavinia's words spurred Niri to action. With gentle pressure, she pushed the girls forward.
"How … how do you know which way he went?" Ria asked, voice hoarse. She trembled under Niri's hand.
"I feel where the mist has moved with his passing," Niri answered.
If Autumn has intrigued you, please comment or order her book below.