I learned to read at four years old and have been a traveler through books ever since, so when Casey asked about the first book I read that had a big impact on me, the question took me on a journey "through night and day and in and out of weeks and almost over a year" to a strange land where I once ruled as a girl king (yes, king; being a queen didn't appeal to me at the time) with a boy named Max. Although Maurice Sendak's Where the Wild Things Are is a children's book, it taught me lessons that have influenced me far into my adult life.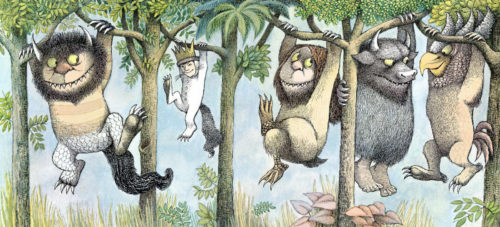 Although I couldn't have articulated it at such a young age, the book taught me to indulge my imagination. Max is sent to his room, but rather than pouting or being bored, he has a forest grow around him until it completely overtakes the space. He gets on a boat and voyages to land of beasts with scaly legs, horns on their noses, and rooster beaks. With these creatures, he instigates a "wild rumpus" that begins with stomping and chanting under the moonlight and continues with swinging from trees in the light of day. To me, Max and the Wild Things' wild rumpus seemed the pinnacle of excitement. Sendak's book showed me that the imagination is a wonderful place where the strangest and most delightful things can happen at any moment and in any place.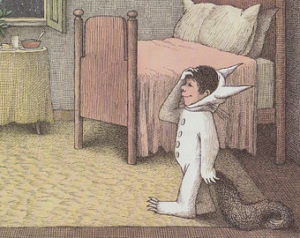 The book also nurtured the belief that this flight into the unknown is nothing for a girl to fear because she can return to normality whenever she pleases. When Max tires of the wild rumpus, he gets on his boat and sail back to his own room where his supper, a symbol of his mother's love, is waiting for him. I learned that we can travel to the farthest reaches of the world and back again before our supper gets cold.
Beginning with Where the Wild Things Are, stories, both reading and writing them, became both my playground and my school room. I followed Max's example and began creating my own fantasies. For my older sister, I wrote tales of the Man from Mars journeying to earth and indulging in all sorts of adventures, and with the exception of a few years where I lost my way I've been creating new escapes ever since. When a girl travels to some far off realm, she never knows what new adventure she will have or what new lesson she'll learn.
What's the first book that influenced you? Tell us about it in the comments below.